The first picture shows the old tower from the radio station that was taken over by German soldiers dressed up as Polish soldiers in August 1939, a staged incident that gave the Third Reich the excuse needed to invade Poland the next day. Standing in front of it are Andrzej Folwarczny (left), President of the Forum for Dialogue, and Arturo Porzecanski.
The second picture shows a playground placed on top of the ruins of the Gleiwitz synagogue, originally built in 1861, which serviced a Jewish community of about 1,300. The Nazis burned it down on November 10th 1938. The Forum for Dialogue is currently raising funds for a plaque that will commemorate the synagogue, and thus welcomes your financial support.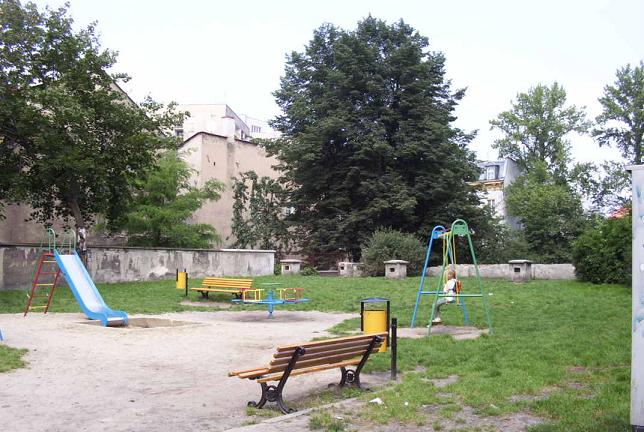 The third picture shows where Arthur Kochmann lived until the mid-1930s with his wife Selma and his children Hans and Susanna, in the central location of what was Ratiborerstrasse #1a. According to the 1914 telephone book, his home phone number was #114.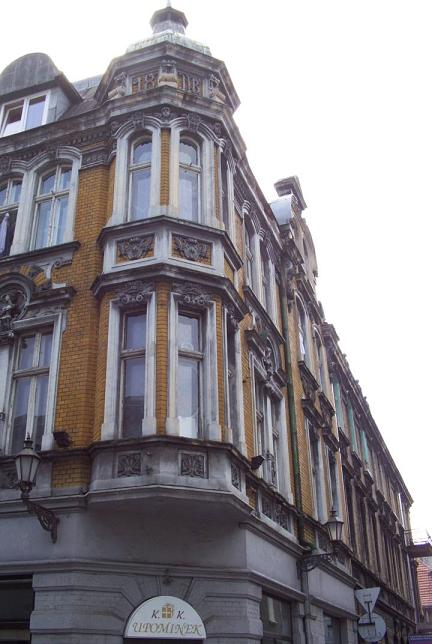 The fourth picture shows the apartment building where Arthur lived the final years of his life, at Wietheallee #7 – mostly alone.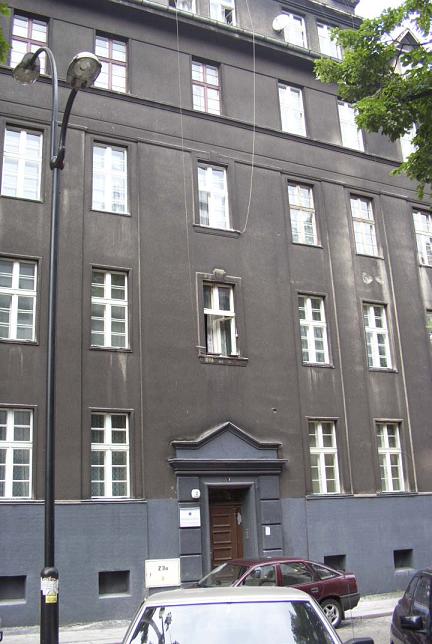 Back to the Gliwice Section
Back to the trip homepage